Community Manager & Chat Moderator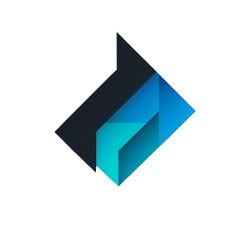 Evaa Protocol
Administration, Marketing & Communications, People & HR
Remote
Posted on Thursday, August 24, 2023
Role Overview:
In this dual-role position, you will be responsible for fostering and maintaining an engaged community around our brand, as well as moderating our community chats. This role requires a solid understanding of DeFi and lending protocols to effectively communicate and engage with our community.
Responsibilities:
— Develop and implement community engagement strategies that align with DeFi trends and lending protocols.
— Create engaging content for our social media platforms, informed by a deep understanding of DeFi and lending protocols.
— Monitor online conversations, using your knowledge of DeFi and lending protocols to build brand visibility and thought leadership.
— Manage customer inquiries and comments promptly and professionally, leveraging your understanding of our lending protocols.
— Coordinate with marketing and technical teams to share accurate information about our DeFi products and services.
— Monitor and moderate the community chat to prevent spam, scams, and abusive behavior.
— Enforce community guidelines and rules within the chat.
— Report any notable issues or trends to the community management team.
Requirements:
— Proven experience as a Community Manager or similar role.
— Previous experience in a moderating role, preferably within the blockchain industry.
— In-depth understanding of DeFi, with a focus on lending protocols.
— Excellent communication and writing skills in English.
— Ability to handle multiple tasks and work in a fast-paced environment.
— Proficient with social media platforms, particularly Telegram.
— Fluent in English; knowledge of other languages is a bonus.
Why join Evaa Protocol?
You will become a part of a fast-growing blockchain start-up that values innovation and inclusiveness. Our team is made up of highly motivated and talented individuals who are passionate about revolutionizing the DeFi landscape.
If you're passionate about blockchain and DeFi, particularly lending protocols, and want to contribute to a team that's making waves in the space, we'd love to hear from you! Apply today to join our Evaa team.
Evaa Protocol is an equal opportunity employer.