Blockchain Developer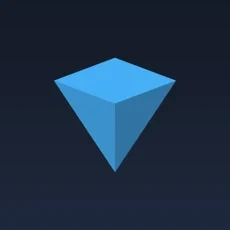 Tonkeeper
Job Functions:
Software Engineering
Employment Types:
Full-time
Tonkeeper is a crypto wallet in the TON blockchain network created for storing and making transactions with Toncoin and other cryptocurrencies. In addition to storing and transferring Toncoin, Tonkeeper allows to buy and sell it on integrated exchanges and swaps, exchange for other crypto assets, and pay for subscriptions and purchases on the Internet.
Tonkeeper's goal is to increase public's awareness of The Open Network and develop a financial ecosystem based on TON. We are creating a product for mass adoption that should both be convenient and easy to use as well as be beneficial for the end-user.
Our team has plenty of experience in building products for mass adoption, and high-load services, as well as in applying innovative technologies in cryptography and blockchain.
Responsibilities:
Designing and developing smart contracts on FunC/Fift
Extending tonlib (C++) and tonweb (JS) to support new functionality
Assisting with the development of network services, including nodes, indexers and APIs for wallets, explorers and specialized services
Requirements:
Experience with C++ (preferably) or Rust, and interest in working with consensus systems, cryptography and virtual machines
Working with systems where specification accuracy, compatibility to every byte, and protection from multiple attacks are of utmost importance
Opportunities:
A chance to develop a large-scale infrastructure project for the TON network: from interfaces and services to crypto standards and smart contracts
You will have tasks related to integrations with smart contracts on TON, as well as Ether and Bitcoin
You will have tasks related to integrations with Telegram bots
Bureaucracy is close to zero
Work with a team of experienced programmers, designers, testers and cryptography specialists
TON is developing rapidly and we are all learning, so there will be a lot of new and interesting things